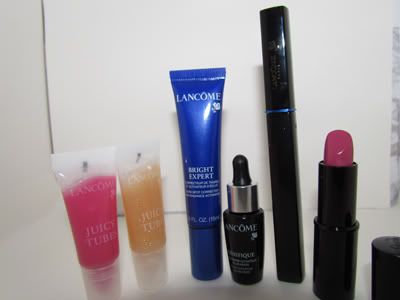 I bought a bunch of stuff on
ebates
a few weeks ago. You can read more about it in my earlier
post
. So I was ready to do this like last week with all the stuff I got from Sephora, but I decided to wait for my Lancome stuff to come in :) Above is the stuff from Sephora and Lancome respectively. I will give some of my first impressions of these products. I haven't had a chance to really use all these yet (and I just got the Lancome stuff yesterday), so these aren't full reviews, just what I see for now.
Here's the Sephora stuff:
Shiseido Skincare 1 2 3 Pureness Oil Control Set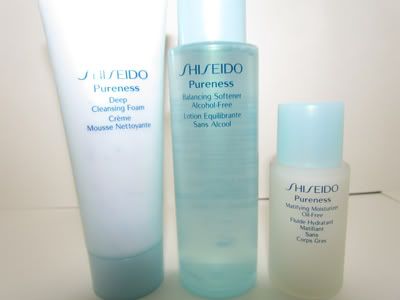 I've mentioned before that I've tried the moisturizer from this set, and to be honest with you, this whole set altogether is not really impressing me right now, but skincare always takes a while to get used to you, so I'm going to give this a few more weeks to set in.
Bumble and Bumble Seaweed Shampoo
This shampoo is nice. There's nothing horrible special about it, and I've never found a shampoo that completely blows me over, except for when I used Garnier Fructis shampoo for the very first time (made my hair feel like silk).
Stila Smudge Stick Waterproof Eye Liner in Stingray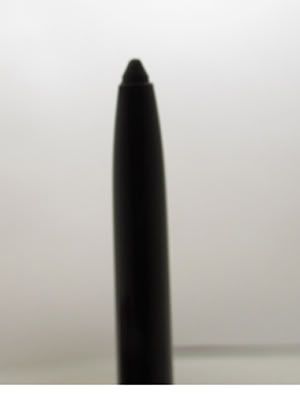 I heard that this is a great eyeliner for the waterline. However, I've been using this pretty regularly, and I have found that it's a good color and consistency, but it doesn't stay very well on my waterline :( It ends up smearing underneath my lashes, like most eyeliners. The search continues.
Dior Best in Show Mini Mascara Duo
I was looking forward to trying these two out because I've heard so many good things about them. I find the mascara to be a little wet, probably because it wasn't the waterproof formula. I don't find it especially great at anything, not worth the $24 (for the full size product). The primer is also nothing special. the brush is pretty neat though (see below).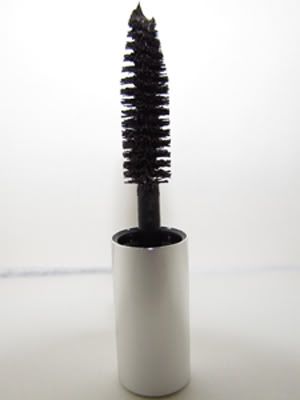 The brush on the Diorshow mascara is really big, comparable to MAC Opulash, and Benefit Badgal Lash. I also find the formula quite similar, wet.
The brush on the primer was interesting, something like the rubber/silicone brushes you see on the Buxom Lash mascara, Maybelline One By One, and Covergirl Lashblast Volume. However, what makes it different is that the rows of bristles are slanted a little, which I think makes it weird to use, but it probably takes more getting used to.
Couldn't get the greatest picture of this stuff (still gotta learn how to take these pictures). The product is kinda cool. It's lightweight, and colorless which makes it a good setting powder. It's also good for touch ups, I've noticed. It's not spectacular at oil control, but that's like most setting/finishing products that I've used in the past.
Jack Black Intense Therapy Lip Balm Duo
Left: Black Tea & Blackberry, right: Grapefruit & Ginger
I like these lip balms, they're pretty good. I find that every once in a while they do get dry if I don't reapply, but they're one of the best lip balms I've used in a while.
SAMPLES!!
Of course, you can't forget the samples. Sephora gives three samples per order, their beauty insider program gives a deluxe sample for every 100 points you accumulate (sometimes an super deluxe sample for 500 points), and there are coupon codes you can use for deluxe samples as well. The regular samples (that are automatic with the orders), I usually don't end up using, I just get them because they're free. I always save my beauty insider points for the good deluxe samples and the 500 point perks.
I haven't used these yet, but here's what I got: Lancome La Base Pro, Laura Mercier Flawless Skin Face Polish (I actually don't really know what it's supposed to do), Shiseido Urban Environment UV Protection Cream for face/body. The two deluxe samples I got was the Bobbi Brown Skin Foundation Packet Trio, and Urban Decay Afterglow Glide-On Cream Blush in Quickie. Also, because I got the Bumble and Bumble shampoo, I got that card at the top for a free service (styling) at a Bumble and Bumble salon, although I don't know if there are any here in Hawaii :/
Here's my stuff I ordered from Lancome:
Definicils Waterproof Mascara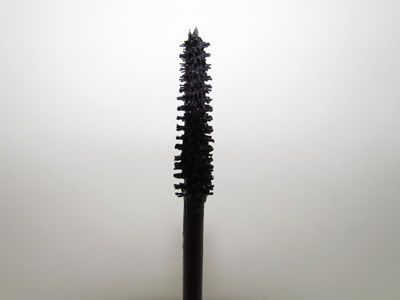 I've used this mascara only once (today), and I have to say that I actually kinda like it so far. It doesn't clump, and I've had it on for maybe 5-6 hours and it hasn't smudged. The lengthening powers isn't all that grand, but I shall continue to try this one out and I'll see if it really is worth $25.
Here's the samples I got (I feel like I really scored with this one coupon code I used):
Color Design Lipstick in Wannabe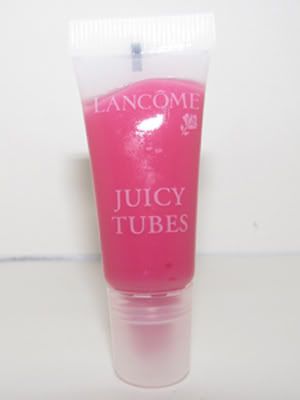 Here's some swatches of those lip product samples: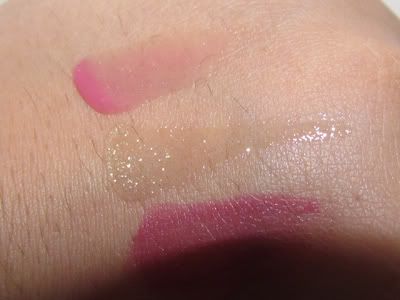 Top to bottom: Juicy Tubes in Moulin Rose, Juicy Tubes in Touched by Light, Color Design Lipstick in Wannabe
I like the two Juicy Tubes lip glosses. The lipstick looks a bit intense for me, but we'll see what I can do with it
Genifique Youth Activating Concentrate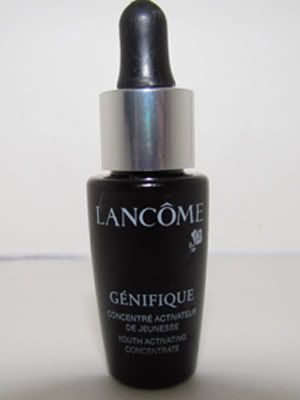 Bright Expert Dark Spot Corrector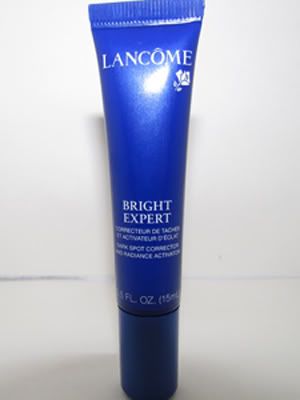 All in all I am still trying to get a feel out of these products. Hopefully I'll be able to do more full, in-depth reviews in a week or two.
This post contains affiliate or invite links that I am able to earn commission from. I would not support any company that I didn't like. What I earn from affiliate programs are going to be used to improve this blog, and bring more things for my followers.